This is an illustration I've been wanting to animate for a while now. It was a concept for a government medical campaign that was not selected. I didn't want the idea to go to waste so I completed the project.  I used Adobe Sketch and Capture to produce this illustration.  The finished project has a lot of tweaks made using After Effects, some of the elements like the sun, field, and head rays had to be tweaked to animate properly.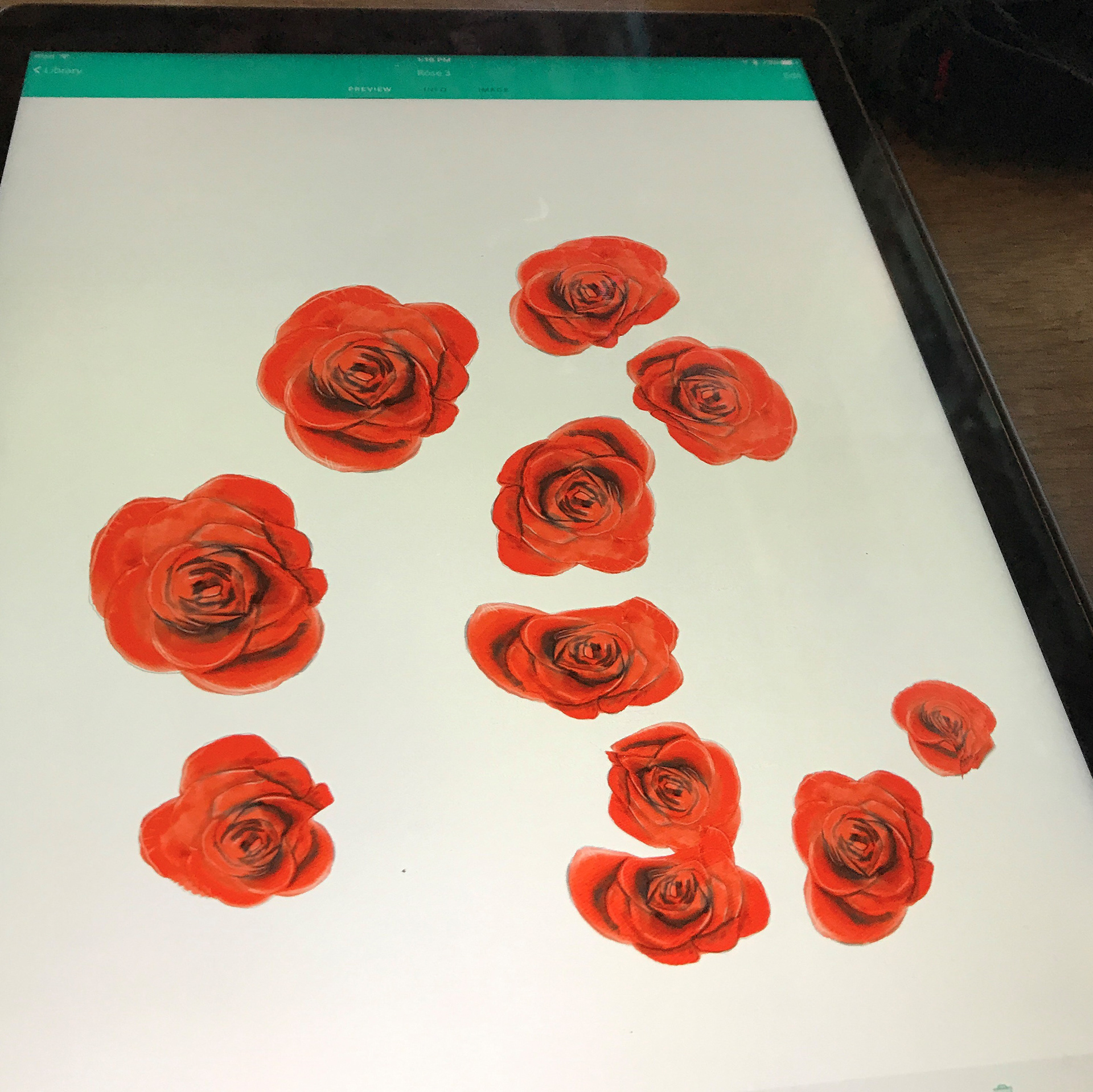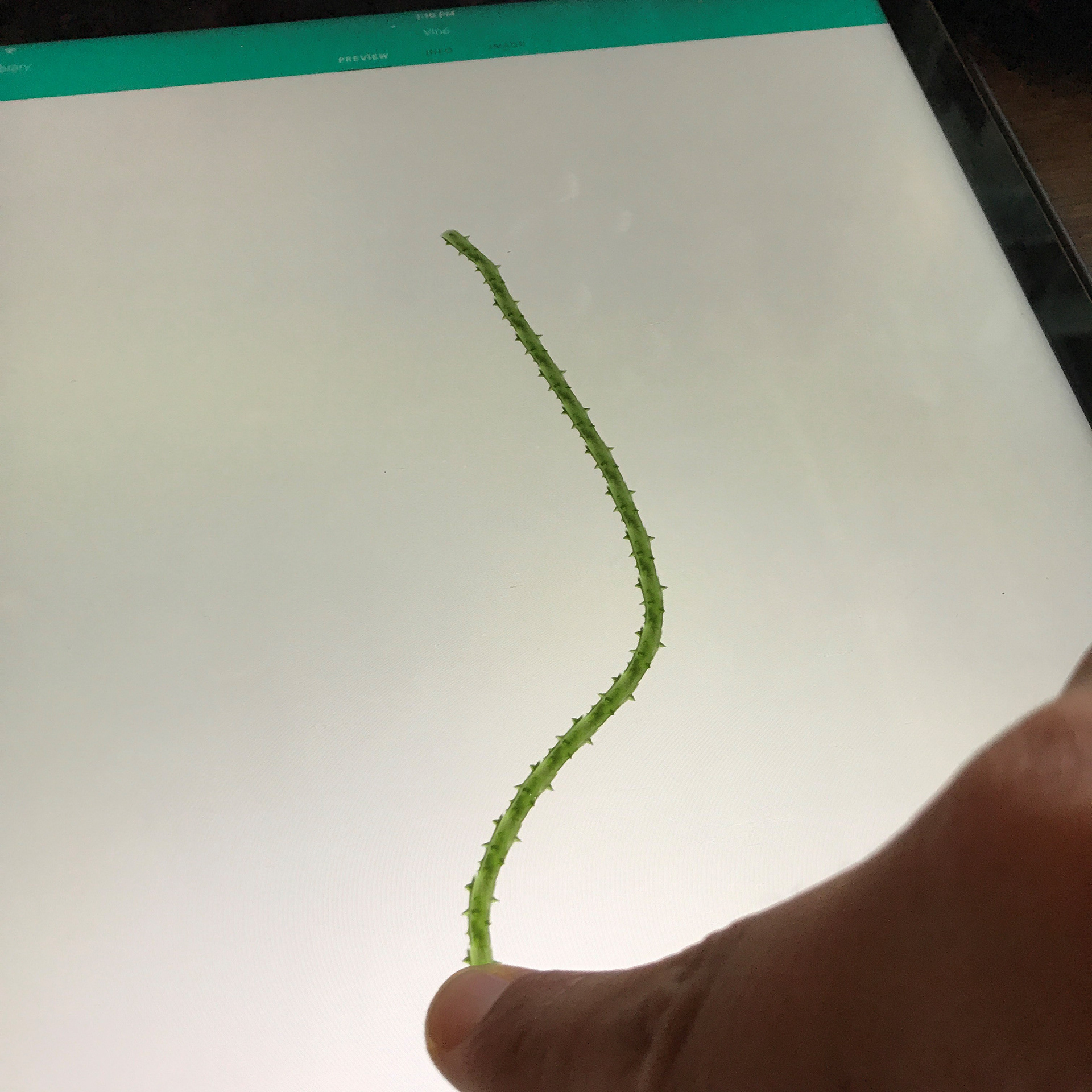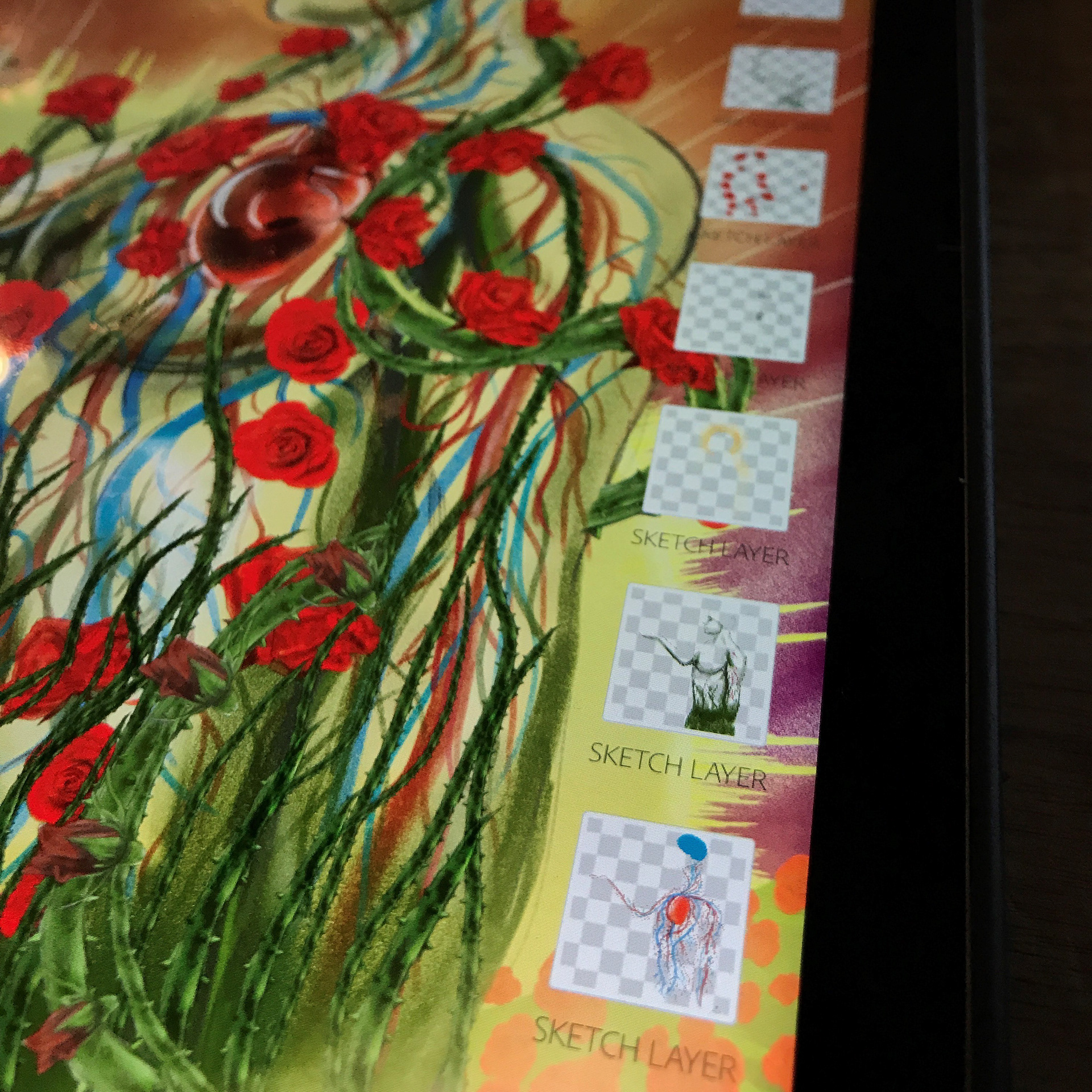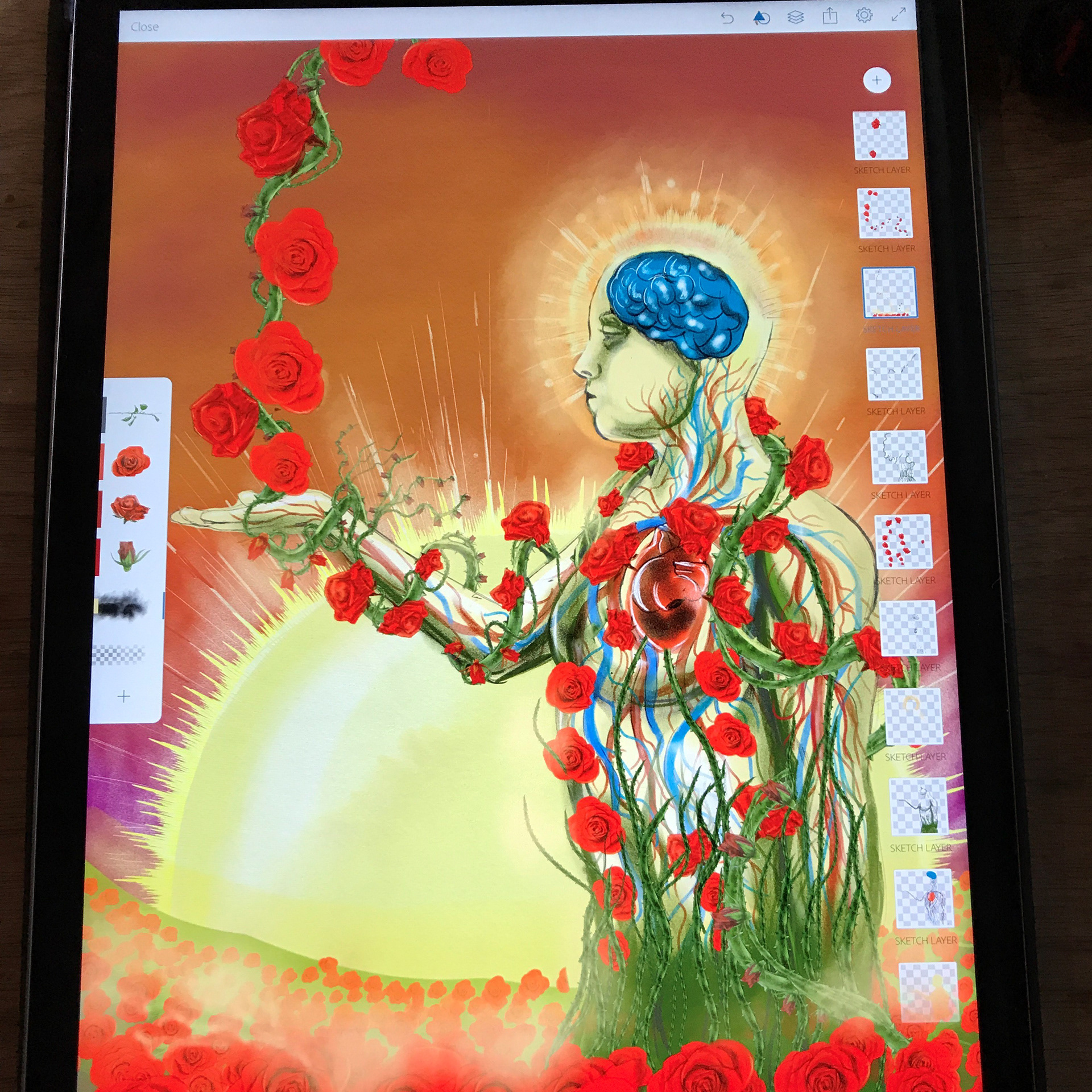 Using Adobe Capture I created rose and a vine brushes to produce the vines faster. This gave me flexibility in case there needed to be any time sensitive changes.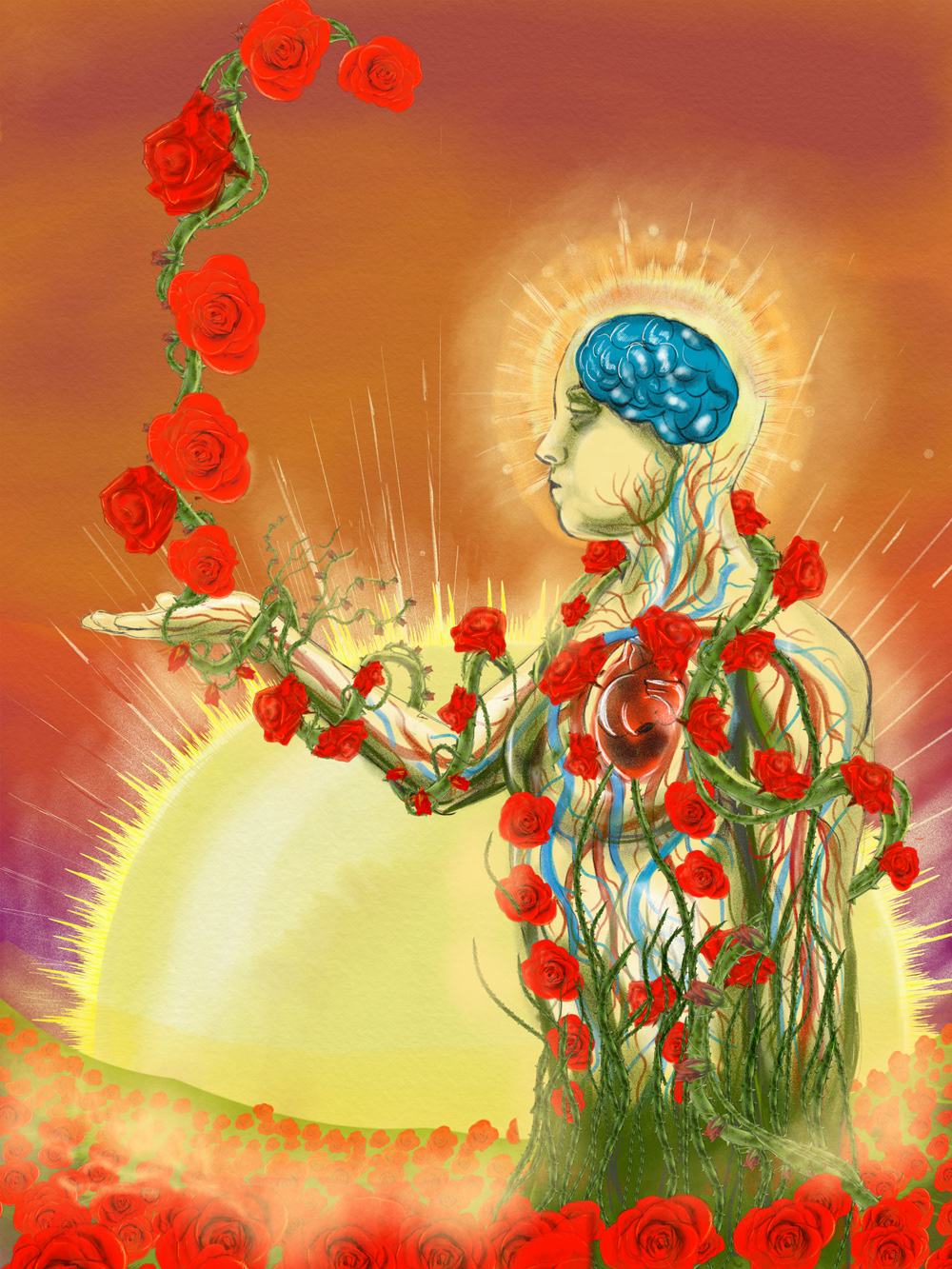 Finished illustration in Adobe Sketch.